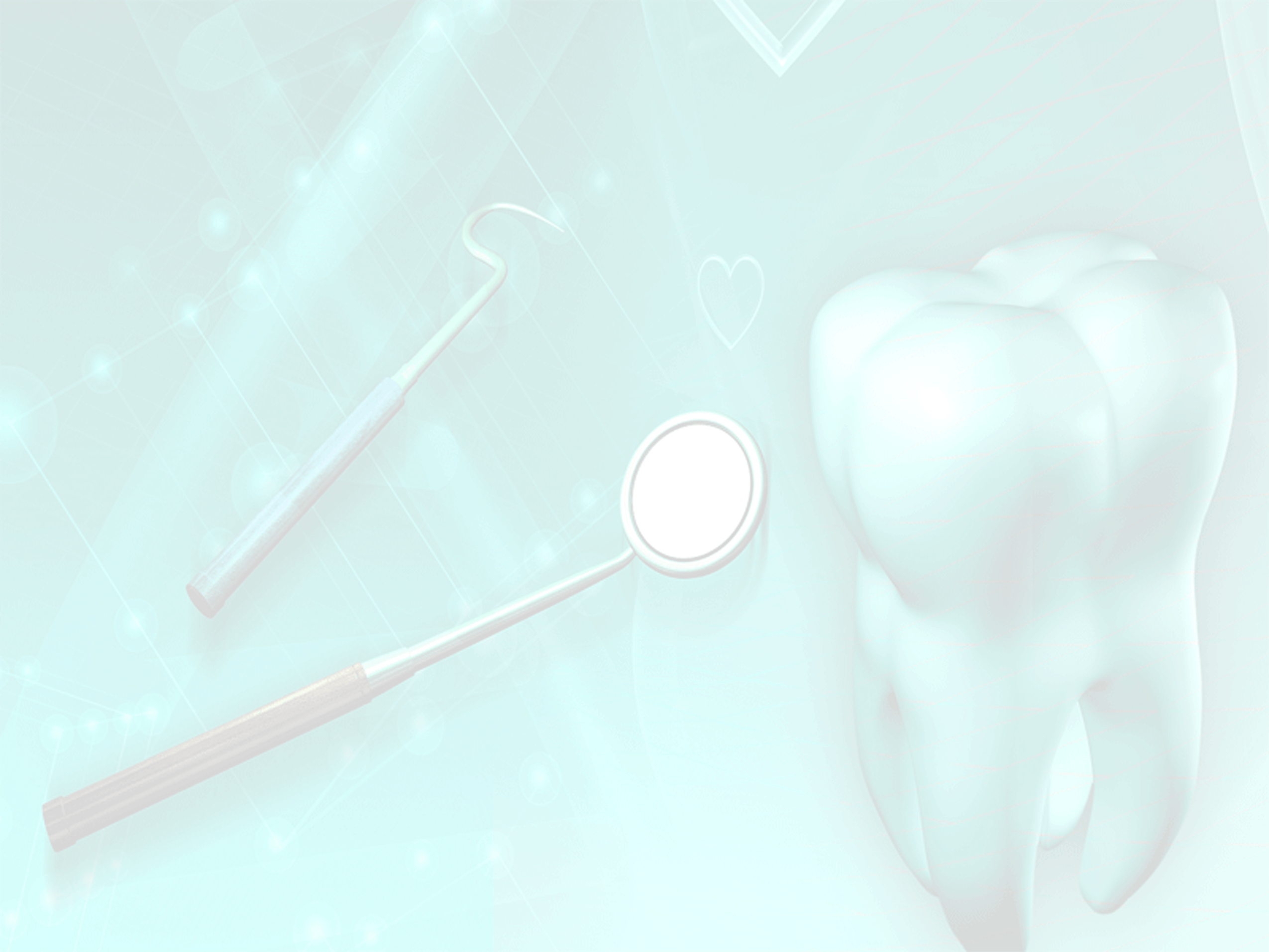 Professional Dental Cleaning
Experienced dental professionals recommend that all people over the age of three brush their teeth three times a day and floss once daily. In reality, many people have busy schedules that make brushing three times daily difficult, but at the very minimum all adults should brush at least twice a day and floss once to remove the buildup of plaque and bacteria from the teeth and gums.
Even the most dedicated brusher and flosser simply cannot remove every bit of plaque and tartar from his or her teeth. For optimal oral health and cavity prevention, it is important to receive a professional tooth cleaning at the dentist's office twice every year.
The dentist or hygienist will use scalers, curets, and in some cases ultrasonic scalers to thoroughly clean the entire surface of each tooth, including the portion below the gum line. Once the teeth have been cleaned, the dentist or hygienist will gently polish each tooth using toothpaste or a combination of baking soda and water. The last step in a thorough dental cleaning is a protective fluoride treatment.
When too much tartar has built up under the gum line, the dentist or hygienist may recommend tooth scaling and root polishing if the early signs of gum disease are present. Some dentists consider dental scaling and root planing to be "deep cleaning" and these procedures are performed yearly on their patients as a way to prevent gum (periodontal) disease.
Professional Dental PolishingTooth polishing is commonly one of the final steps in a professional dental cleaning. To polish the teeth, a dentist or hygienist will use a rubber cup-shaped instrument and an abrasive toothpaste or a mixture of baking soda and water to make teeth appear shiny and smooth.
Not only does tooth polishing lend a brilliant shine to the teeth and remove staining, but some believe it also eliminates any rough spots on the tooth surface where plaque and bacteria may accumulate. According to dental research, however, tooth polishing is an entirely cosmetic procedure with no other benefit. In fact, many patients who undergo tooth polishing believe that this is a thorough cleaning, which is a fallacy. The truth is, recent studies have shown that regular brushing and flossing at home can produce results similar to a professional tooth polishing.
Though the term, "root canal" can strike fear into the hearts of many, root canal therapy is actually a common dental treatment for saving an abscessed tooth.
Why would I need a root canal?
The hard outer layers of a tooth are designed to protect the soft center, which is full of nerves and blood vessels. These nerves and blood vessels run through thin tunnels, or canals, through the roots of the tooth, to the gums. If decay or trauma breaks through the hard layers of the tooth, the inner layer can get infected, creating a painful condition called an abscessed tooth. To prevent the spread of this infection to your gums and the rest of your mouth, you have two choices - pull the tooth, or have root canal therapy. Root canal therapy is preferable because it cleans out the infected part of the tooth, but saves much of rest of the natural tooth.
What is a "root canal" procedure like?
Root canal therapy is really not much more complicated than getting a filling. Some procedures are done right in your dentist's office, and others are handled by a specialist dentist, called an endodontist.First your dentist will get you numb, with an anesthetic, to keep you comfortable during the procedure. Using special tools, your dentist will create an opening in the top of the tooth, and then remove all the soft tissue from the middle of the tooth and canals down through the roots. These empty spaces are then filled with a substance that disinfects the area and acts as filler. Your dentist may permanently seal the tooth immediately, or may wait one week to make sure the infection has been eliminated.
In most cases where a tooth needed root canal therapy, the visible part of the tooth above the gumline also has extensive damage. In this case, to completely restore the look and function of the tooth, your dentist will probably shape the tooth and fit it with an artificial cap, called a crown.
Over time our teeth begin to weaken and become more susceptible to problems such as decay, cracks, discoloration and others. If you feel your smile isn't what it once was, crowns can help you recover your smile. If your dentist notices that a tooth is decayed or seems weakened/cracked a crown may be necessary to make sure that there are no additional problems with the tooth. In cases like this a filling or bonding will not be sufficient.
Crowns can be made from porcelain, porcelain fused to metal, or a full gold crown. To maintain a natural look and feel a porcelain finished crown is best, as it can be matched to the shade of your other teeth. This will allow it to blend in and appear just like one of your natural teeth.
The process of installing a crown takes 2-3 visits to the dentist. On the first visit the tooth will be reshaped by filing down the enamel so that the crown can be placed over it. You will be given a local anesthetic before this part of the procedure so that you do not experience any discomfort. Once the tooth has been reshaped, a mold will be taken of that tooth and the surrounding teeth. This mold will be sent to a dental lab so that your new crown can be made so that it fits in the spot created for it and looks the same relative to the surrounding teeth. Before leaving, your dentist will fit you with a temporary crown until your permanent crown is ready.
The crown takes about 2-3 weeks to be returned to your dentist. At this time you will have another appointment to place and fit the permanent crown. You will again have a local anesthetic to numb the area and the tooth will be placed using a cement to ensure the tooth sets in place. When you look in the mirror, you will see your old smile back. Crowns are durable and will usually last about 10-15 years. You should care for it as you would any of your other teeth with regular brushing and flossing. Call us today if you would like to learn more about how crowns can help restore your smile.
Wisdom teeth extractions are a fairly common procedure. Wisdom teeth often cause problems as they are trying to protrude through the gums. When a wisdom tooth is impacted, it means the tooth is coming in at an angle and not straight through the gum line. This can cause pain, the tooth can come in unevenly, or the tooth may only emerge partially.
When a wisdom tooth only emerges partially a flap of skin, called an operculum, may form over the tooth. This can make the tooth hard to clean, and pieces of food may be caught under the skin. This makes it easy for an infection, called pericoronitis, to develop. It will usually go away on its own, but it causes swelling and pain in the area.
Impacted teeth and wisdom teeth that can potentially cause problems, like infections, need to be removed. Extractions can range from a single tooth, to removing all four wisdom teeth at once. Based on the preference of the doctor and/or the patient, a local anesthetic could be used to numb the areas where the teeth will be extracted. Others will prefer to go under a general anesthetic so that they will be sedated during the procedure.
The gum tissue around the wisdom tooth is cut open to reveal the tooth. The tooth is loosened by gripping it tightly and wiggling it back and forth until it can be lifted out of the gums. Sometimes a tooth may be impacted so tightly that it cannot be simply lifted out of the gums. In cases like this the tooth will be broken up into pieces first before being removed. Depending on the incision and extraction site, sutures may be needed to close the area. Soluble sutures are the best option, which will dissolve on their own.
After the surgery you will need to rest. You need to be driven home by a friend or family member because of the anesthesia. You can expect for the extraction site to bleed for a little while after the surgery. Gauze will be applied at the completion of the surgery, and you will need to change it when it becomes soaked. If bleeding continues for longer than 24 hours you should call your dentist. Rest when you return home, but do not lie flat. This could prolong the bleeding. Prop your head up on a pillow when lying down. Your dentist will prescribe you pain medication, so if you become sore take as directed. You can also use an ice pack for the pain. Your dentist might also provide you with a cleaning solution to clean the extraction site.
You will be limited to soft foods for a few days after your surgery. Some recommended foods are:
Gelatin

Pudding

Yogurt

Mashed Potatoes

Ice Cream

Thin Soups

Other food you can eat without chewing.
When drinking, make sure you do not use a straw. The sucking motion can loosen your sutures and slow the clotting process. The same goes for smoking. If you have prolonged pain, bleeding, irritation, or don't feel that the extraction site is healing properly call your dentist for a follow up.
Sealants
Some people, especially kids, are very prone to getting cavities no matter how much they brush. If this sounds like you or someone in your family, you may want to ask your dentist about sealants. Sealants are an extra layer of defense against tooth decay for children or cavity-prone adults. Your dentist can permanently apply this protective layer in just one appointment.
Your molars and pre-molars, the strong chewing teeth towards the back of your mouth, are especially prone to cavities. A sealant is a protective layer of a plastic-like dental resin that your dentist can use to cover these chewing teeth to keep out plaque and prevent decay.
The Sealant Procedure
To make sure the teeth are clean and healthy, first you will receive an exam and a thorough cleaning. Then your teeth will be prepped with an etching solution that will help the sealant form a tight bond. Your dentist will apply the dental resin with a brush, like paint, making sure that all surfaces are covered. A special light is then used to harden and cure the sealant. At this point, your dentist will check your bite, and make any necessary adjustments.
Once completed, the sealants should last for years. You won't even notice they are there, and you can eat all the foods you normally would. If they wear down or come loose, they can be replaced just as easily as they were initially applied. There's no danger in swallowing the dental resin, as it is completely non-toxic.
Fillings do just what the name implies — seal a small hole in your tooth, i.e., a cavity, caused by decay. This prevents the decay (a bacteria-induced infection) from spreading further into your tooth and, if untreated, continue on to the sensitive inner pulp (nerve) tissue located in the root canal. Should that happen, you would need root canal treatment.
There are a variety of materials used to fill teeth these days, but the process of filling a tooth is similar regardless. The first step is a clinical exam of the tooth with x-rays, to determine the extent of the decay. Then the decayed area of the tooth is removed, usually with a handheld instrument such as a dental drill. Of course, your tooth will be anesthetized first, so you won't feel any discomfort. If you normally feel nervous about receiving numbing injections, it's possible that taking an anti-anxiety medication or using nitrous oxide can help you feel more relaxed. After removing the decay, the remaining tooth structure is roughened or "etched" with a mildly acidic solution; then translucent cement is applied to bond the tooth and the filling material together.
Types of Fillings
There are two broad categories of dental fillings: metal fillings and tooth-colored fillings. Each may offer particular advantages and disadvantages in certain situations.
Amalgam — The classic "silver" filling in use for more than a century, dental amalgam is actually an alloy made up of mercury, silver, tin, and copper. The mercury combines with the other metals in the amalgam to make it stable and safe. These fillings are strong and inexpensive, but also quite noticeable. They also require relatively more tooth preparation (drilling) than other types.
Cast Gold — Among the most expensive restorative dental materials, cast gold combines gold with other metals for a very strong, long-lasting filling. It is also highly noticeable, which can be considered a plus or minus.
Tooth-Colored Fillings
Composite — A popular choice for those who don't want their fillings to show, composite is a mixture of plastic and glass, which actually bonds to the rest of the tooth. Composites are more expensive than amalgam fillings, and the newer materials can hold up almost as long. Less drilling of the tooth is necessary when placing composite as compared to amalgam.
Porcelain — These high-tech dental ceramics are strong, lifelike, and don't stain as composites can. They are sometimes more expensive than composites because they may require the use of a dental laboratory or specialized computer-generated technology. While considered the most aesthetic filling, they can also, because of their relatively high glass content, be brittle
Glass Ionomer — Made of acrylic and glass powders, these inexpensive, translucent fillings have the advantages of blending in pretty well with natural tooth color and releasing small amounts of fluoride to help prevent decay. They generally don't last as long as other restorative materials.
What to Except after getting a Filling
The numbness caused by your local anesthesia should wear off within a couple of hours. Until then, it's best to avoid drinking hot or cold liquids, and eating on the side of your mouth with the new filling. Some sensitivity to hot and cold is normal in the first couple of weeks after getting a tooth filled. If it persists beyond that, or you have any actual pain when biting, it could signal that an adjustment to your filling needs to be made. Continue to brush and floss as normal every day, and visit the dental office at least twice per year for your regular checkups and cleanings. And remember, tooth decay is a very preventable disease; with good oral hygiene and professional care, you can make your most recent cavity your last!
Over time, gum disease, decay, and accidents can cause a person to lose his or her teeth. When a patient is missing one or more teeth, dentures are often the first option discussed. Unlike dental implants, which are permanently grafted to the patient's jaw, dentures are removable replacement teeth.
The first step in the dentures process is a consultation with a qualified cosmetic or restorative dentist. During this visit, the patient and dentist will discuss whether the patient is a good candidate for dentures, as opposed to other tooth replacement options such as dental bridges or dental implants. If a patient is missing only a few teeth, partial dentures may be a good solution. Full dentures are used when patients have no remaining natural teeth. Once the proper type of dentures has been decided, the dentist will take an impression of the patient's mouth, which will be sent to a dental laboratory which will custom-craft dentures to fit the patient's mouth and match his or her natural teeth, if applicable. The patient then returns to the dentist's office to have his or her dentures adjusted for the most comfortable and natural-looking fit.
Unlike dentures of the past, which were made from tooth-colored plastic, many patients are now opting for dentures made from natural-looking porcelain, which tend to look more natural. Often, patients prefer dentures over other tooth replacement options because they are removable for convenient cleaning and for sleeping. Another benefit to dentures is that they are significantly less costly than permanent dental implants.
Gum disease is caused by bacteria that harm not only the gums surrounding a tooth, but also the connective tissues and bone structure beneath the gums. When these tissues and bone are extensively damaged, tooth loss is the result. In fact, gum disease is the leading cause of tooth loss amongst adults.
Gum disease is most effectively and conveniently treated in its earliest stages. An early diagnosis of gum disease can mean the difference between non-surgical treatment and invasive gum surgery. There are a number of symptoms of gum disease which, if present, should be immediately addressed by a dentist or periodontist. Common symptoms of gum disease include:
Bleeding gums

Bad breath

Sensitive, swollen, or red gums

Loose teeth

Increased space between teeth

The formation of pus between teeth

Mouth sores
Though nearly 75 percent of adults suffer from some form of gum disease, this affliction is easily prevented. The leading cause of gum disease is improper oral hygiene: plaque must be removed daily through thorough brushing and flossing, and a deep cleaning should be performed by a dentist every six months. Hormonal changes, such as those experienced during pregnancy, puberty, and menopause can affect the chemical balance in the mouth and encourage the growth of disease-causing bacteria. Certain medical conditions, such as diabetes and kidney disease, as well as certain medications, can also lead to gum disease.
Early stage gum disease is known as gingivitis. This is often treatable with non-surgical treatment such as prescription mouthwash, tooth scaling, and root planning, all of which help to clean the affected tooth root surface. Once gum disease advances, however, gum surgery is often the only viable treatment option.
Dental bridges are a great way to replace missing teeth. Your existing teeth are used to literally create a bridge to cross the area where your tooth is missing. Bridges are made from gold, metal, alloys, or porcelain to ensure that they are strong and durable.
The process of creating a bridge begins by creating abutments out of your existing teeth where the bridge will be attached. The existing teeth are recontoured to provide a base for the bridge. After the abutments have been created, a mold is taken of the area which is sent to a dental lab. The lab is able to use the mold to create a bridge that will fit properly and feel as close to your natural teeth as possible. The bridge consists of two crowns on either end to place on the abutments and a pontic, which is the new tooth that replaces your missing tooth.
We will fit you with a temporary bridge while we wait for the lab to craft your permanent bridge. This will protect the abutments and the exposed gum areas and look more appealing than having a missing tooth. When the permanent bridge has been created, you will have a follow up visit to set the bridge. It will be placed on the abutments and the dentist will then use an adhesive to make sure that the bridge is set.
The bridge may take a little while to get used to, but after a few days it should feel like you have your own teeth back again. You should eat soft foods for the first few days after having your bridge placed. After the initial phase, you will be able to eat whatever you want with no issues.
If you are missing a tooth you should strongly consider having it replaced. Besides the aesthetic disadvantage of missing a tooth, it could also cause structural changes to your mouth and jaw, as well as making it difficult to eat or speak properly. Set up an appointment today to restore your smile.